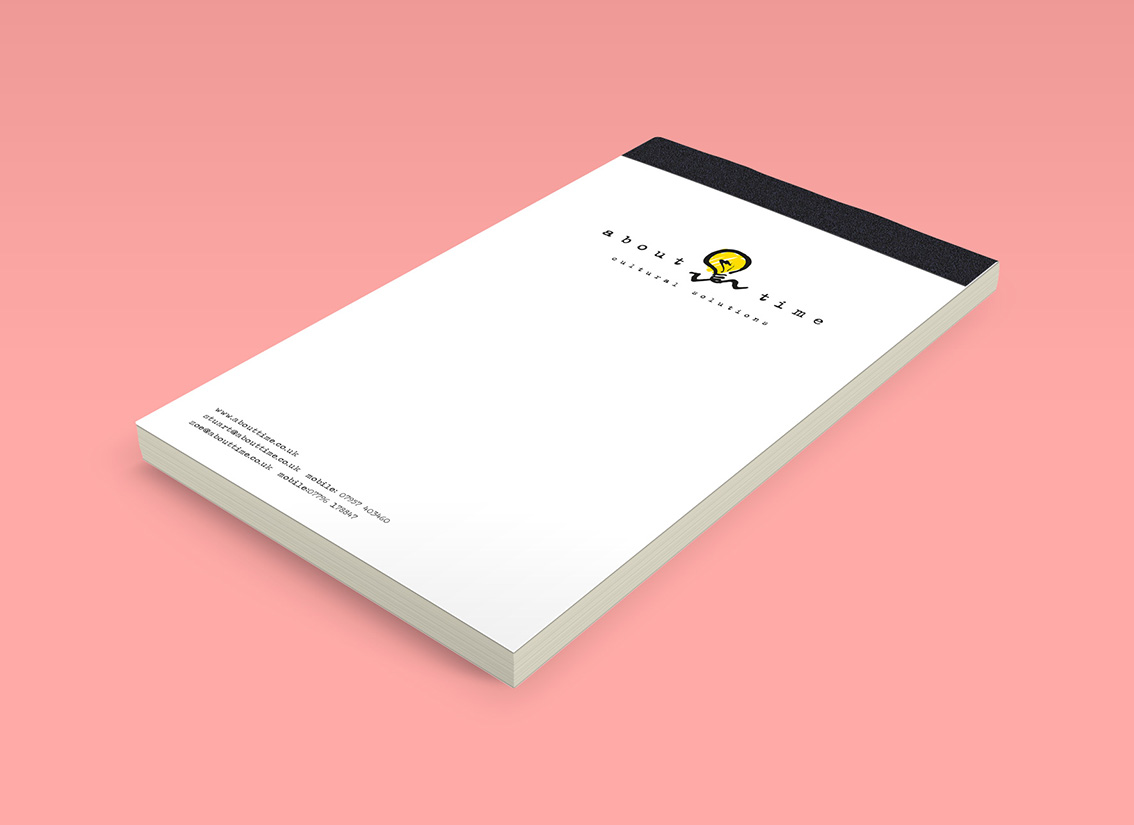 About time
About Time is a consulting agency related to festivals, venue design and arts marketing. Unraveling complex problems to create inspiring solutions and grow new ideas,
they wanted to project themselves as dynamic, different, with style, but a sense of humor.
Garden Center
In this particular project, Garden Center owners asked to get some kind of organic shape, so I used an ink pen to scribble what can be an upside-down flower or the blossom of a seed, while others might see an apple.
Produced all the stationary design and vinyls for the offices and cargo transportation.
Regala't
"Regala't" is a gift shop located in the Costa Brava of Spain. They wanted a loose hand drawing as a logo which conveyed a fun, playful look. Everything was empowered by the high contrast color scheme.
Wall and Wall
Wall and Wall creates mural paintings and space designs to help boost creativity and community interactions.
They asked for fun and informal designs that show their style and young spirit.
I've produced a range of designs for them, from square business cards, postcards, t-shirts and their website.